Das vermutlich verrückteste Spiel 2020 hat einen Release. Der Wanking Simulator erscheint am 19. März 2020 auf dem PC via Steam.
Was erwartet uns?
Neben der Masturbation an sich können auch etliche andere Dinge im Spiel unternommen werden, das heißt wenn wir denn eine Hand frei haben. An vorderster Front steht jede Menge Action und Chaos durch ein Nah- und Fernkampfsystem, Zaubersprüche oder Ausfahrten mit dem Auto als auch Heißluftballon.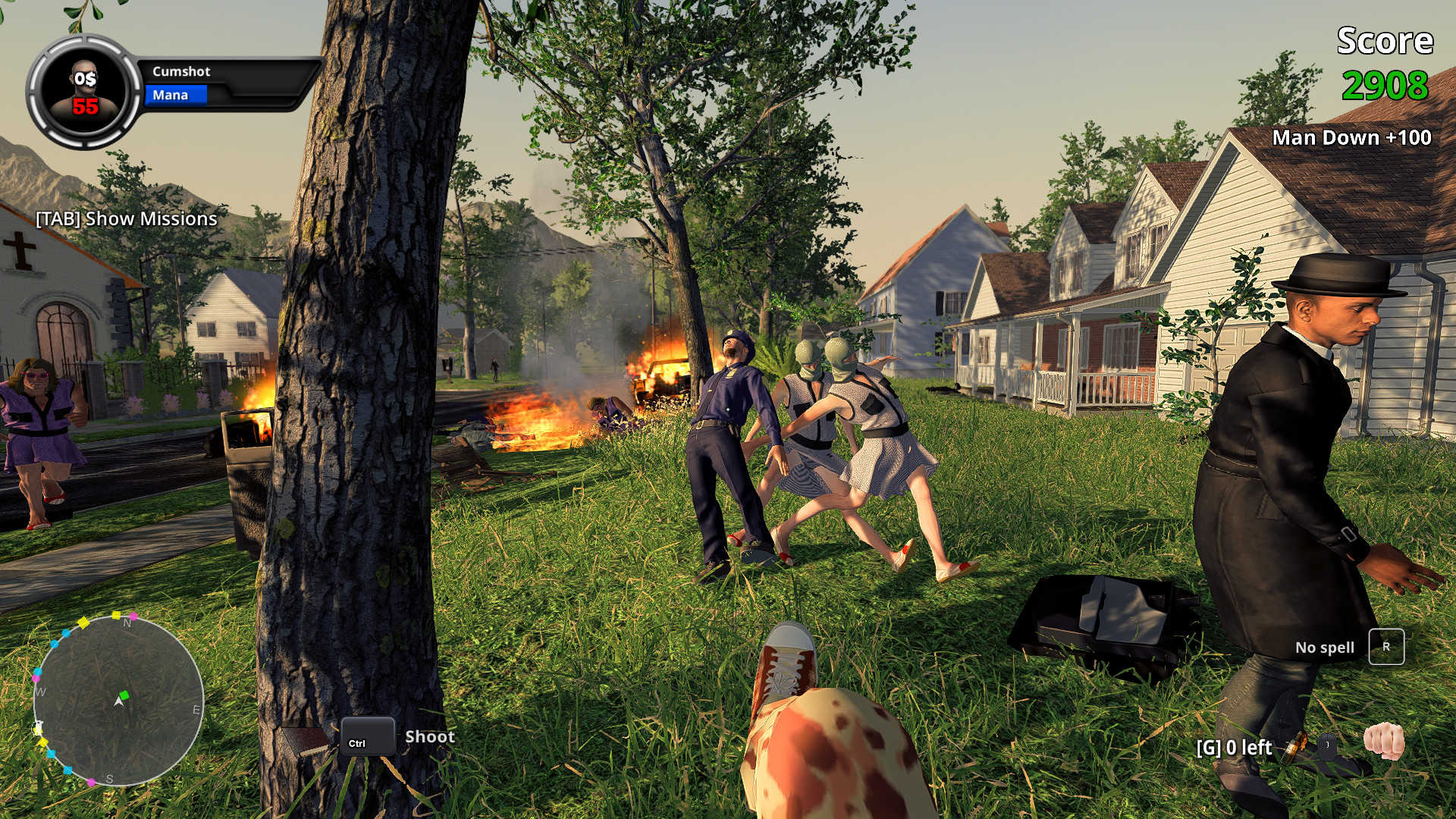 Geboten werden eine Kampagne mit sechs Missionen, Challenge-Modus mit 5 Missionen, einen Wellenmodus, fünf Parcours-Missionen und einen Sandbox-Modus.
Das sagen die Beteiligten:
"Surrealism, absurdity and humour are three words that perfectly describe the nature of this production. The final version of the game goes far beyond the expectations that the title can bring to mind. The gameplay is highly varied, additional modes provide even more crazy entertainment, and many elements will surely be a surprise for players. All this is coated with absurd humour and political incorrectness" – says Mateusz Zawadzki, CEO of Ultimate Games S.A.

"The game is based on completely absurd assumptions. Some of its elements may seem controversial, in a sense, but they have purely humorous intentions. The creators of this simulator certainly do not intend to offend anyone" – emphasises Mateusz Zawadzki.
Demo veröffentlicht
Der Wanking Simulator hat ein ungefähres Releasefenster erhalten. Das Spiel erscheint im ersten Quartal 2020 und kann ab sofort als Demo angezockt werden. Die Demo selbst findet man für den PC via Steam.
Das sagt der Entwickler:
"The game created by MrCiastku is based on absurd and politically incorrect assumptions. This surreal and humorous simulator, which can be associated with the animated series South Park, will offer additional game modes, different locations and new forms of activity on the day of release" – says Ultimate Games S.A. CEO, Mateusz Zawadzki.
Die ursprüngliche Ankündigung
MrCiastku und Ultimate Games haben den Wanking Simulator für den PC [Steam] angekündigt. Der Titel wird im dritten Quartal 2019 erscheinen. Eine Umsetzung für die aktuellen Konsolen ist ebenfalls angedacht.
Der Entwickler beschreibt die Gameplay-Mischung aus "virtueller Zerstörung" und "virtueller Masturbation". Doch keine Angst, man wird keine Genitalien oder Flüssigkeiten zu (ins) Gesicht bekommen – der Fokus liegt auf dem Humor.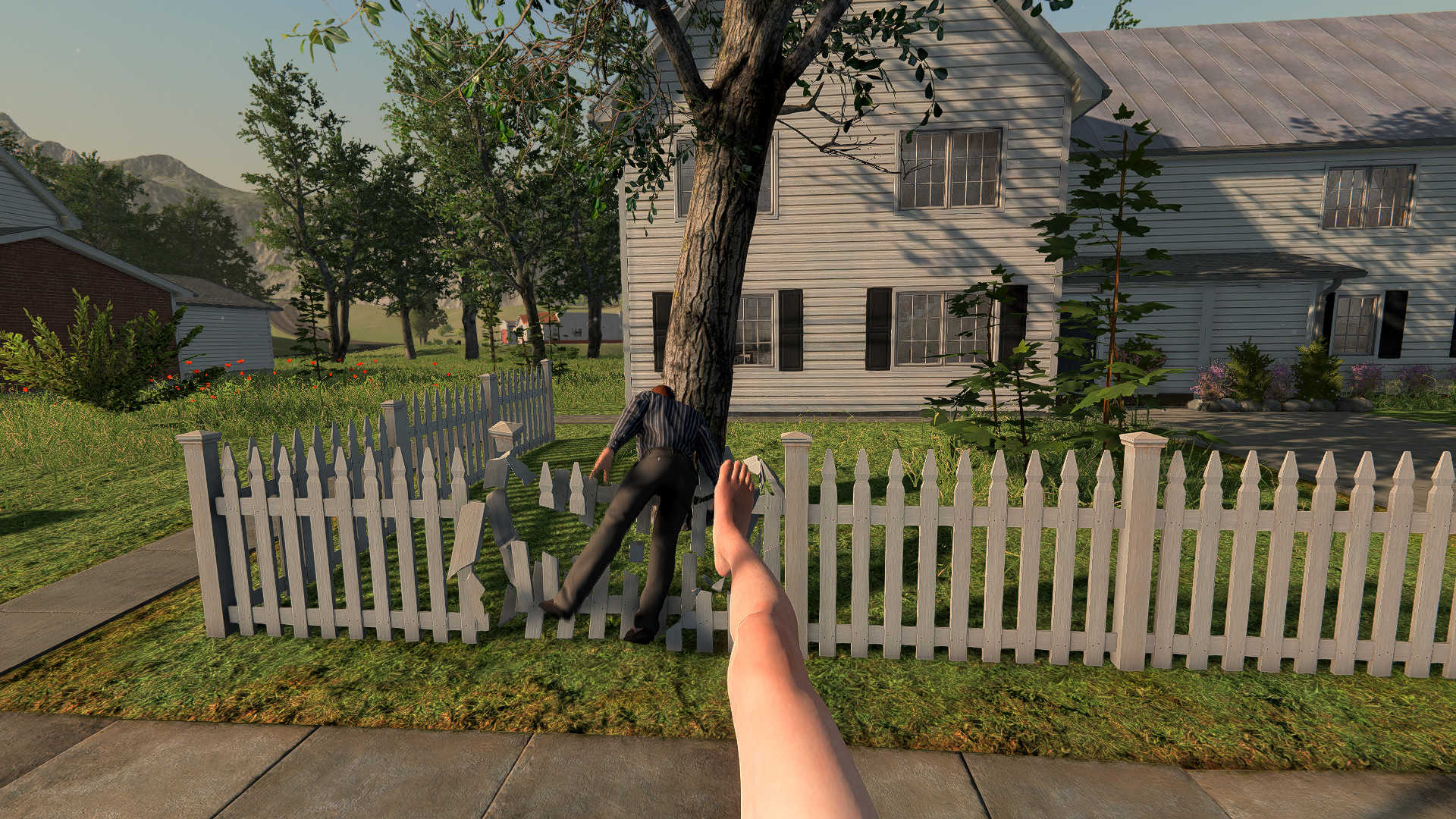 Im Wanking Sumilator steuern wir den Charakter Winston Gay durch die Spielwelt. Dieser wohnt im Ort "Gay Bay" und wird von seinen Nachbarn wegen Ruhestörung belästigt. Um sich an ihnen zu rächen macht er das was er am besten kann – kämpfend und masturbierend durch die Spielwelt laufen. Das Ziel ist simpel, wir sollen so viel Zerstörung anrichten wie nur möglich bevor uns die Polizei schnappt.
Das sagt der Entwickler:
"Wanking Simulator is an original project that is based on completely absurd and politically incorrect assumptions. The surrealistic setting of this simulator can evoke thoughts like the animated series South Park" says the CEO of Ultimate Games S.A., Mateusz Zawadzki.
Ankündigungstrailer: